Gulf Air-Falcon Cargo (GSA)
As the national airline of the Kingdom of Bahrain, Gulf Air has played a major role in establishing important links between the Gulf, Middle East, Europe, Indian Subcontinent and Far East. With over 55 years experience in flying cargo throughout the region and across the world, Gulf Air today offers one of the most experienced professional cargo services within the region.
At the main hub in Bahrain, dedicated personnel provide 24 hour coverage for all transit cargo, so transfer is both smooth and swift. That means a container arriving in Bahrain from London, for instance, can be on its way to Abu Dhabi, Cairo, Jeddah, Kuwait or Dubai within our minimum connecting parameters.
Whether your consignment is big, small, precious or perishable, Gulf Air is committed to ensuring your cargo is handled responsibly and efficiently every step of the way.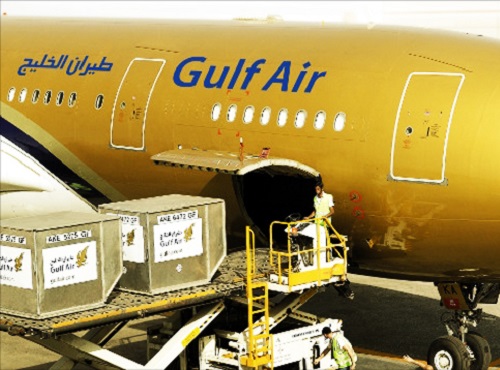 Falcon Cargo
Falcon Cargo offers a comprehensive suite of services that include Falcon Express, mail, courier, diplomatic and general cargo, animal transportation, dangerous goods, high value cargo as well as other shipments that require special handling. Supported by a state-of-the-art cargo handling system, Falcon Cargo promises quicker decision-making, faster transit time and speedier delivery to its customers,
With a faster and efficient Bahrain airport system and a team of dedicated cargo professionals, strengthened by its unique advantage of operating the largest network in the Middle East, Falcon Cargo can move shipments more rapidly than any other network in the Gulf.
Customers will find Gulf Air the most efficient and cost-effective choice providing greater access to unique markets delivered with a consistently faster and more efficient service. Falcon Cargo embodies the unique qualities of the bird – sharp, dynamic, agile and swift – reflected in their service delivery to customers.
In today's cargo world, the ability to respond to the market needs quickly and effectively and offer value-added solutions is the key to success. Because of Gulf Air network, size and a mixed fleet, Falcon Cargo is uniquely positioned to offer fast and reliable services to the Middle East and beyond.
Gulf Air was the first airline in the Middle East to offer an express airfreight service.
Gulf Air offers the fastest and most reliable express service in the region. It has been acknowledged as the leaders in express freight to the Middle East as Gulf Air knows there are times when customers have urgent shipments that need forwarded on a priority basis. Gulf Air has introduced an expedited cargo product that offers a delivery and pick-up time of just 90 minutes.
Gulf Air's General Air Freight encompasses a variety of products from dangerous goods and live animals to perishable and hard cargo. Gulf Air's comprehensive computerized cargo systems monitor your consignment every step on the way from origin to destination.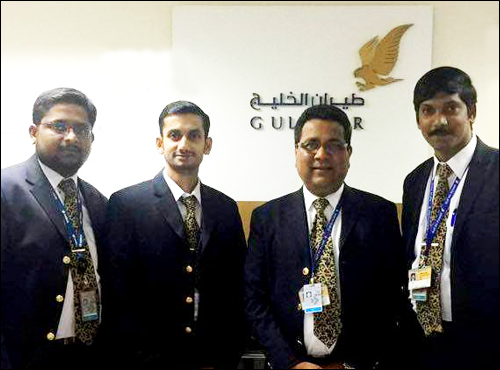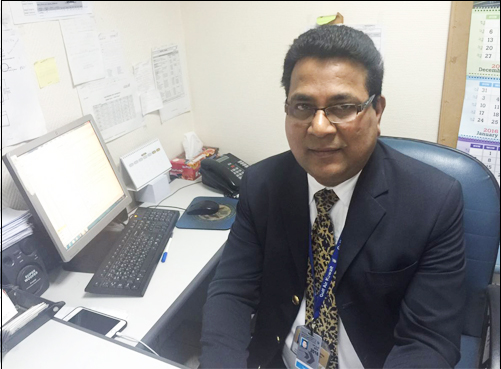 Victor Martis
Sales Manager
Victor Martis joined Gulf Air Cargo on 1st January, 2012 as a Sales Manager. Victor was working with Singapore Airlines for many years in a senior position and over the years, he has developed his career with outstanding capabilities in cargo trade. The management assigned him this position to lead the entire Gulf Air Cargo with an experienced team. Since Caesars Travel Group has taken over the GSA in January 2012,   drastic changes have taken place in the sales/shipments of Gulf Air cargo movements from Kuwait under the leadership of Victor and team.