Int'l Shipping & Logistics
Caesars Int'l Shipping & Logistics Co. W.L.L. established to serve the ever growing Shipping, Logistics and international trading within the country, region and around the globe. This is a subsidiary of Caesars Travel Group, recently formed as an exclusive division, looking forward to be a front line company in the years to come in Shipping, Logistics and Trading business. We have already ventured into Freight forwarding and Marine services, extending our clients a total package of services in the industry. CISL is well connected and access to all parts of the globe through a well versed and diversified network of service providers. CISL's key strength is our Dynamic and Young professional management in business, where we make Shipping & Logistics our passion. Our well trained and dedicated staff do contribute to our rapid growth in the business.
Caesars Int'l Shipping & Logistics Co. (CISL) offering you services worldwide
CISL being a dynamic and fast growing company with much potential would like to outline the following as our key objectives:-
Be a catalyst to the ever growing shipping and logistics business in the region
To maintain a rapid and constant growth in terms of Quality and Profits
Sustain and resist any market downfalls with longer term business relationships and cost effective and prompt management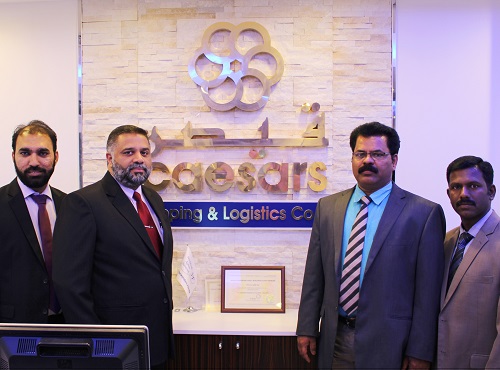 Let CISL provide you with logistics support and management solutions and customized air, land, sea freight forwarding services. Wherever you may be, you can trust CISL to be there serving your logistics, freight forwarding and shipping needs.
Here is a list of the comprehensive logistics services we provide
Air cargo freight import and export
Ocean freight import and export
Freight forwarder shipping
Heavy or out-of-gauge cargo
Handling dangerous goods & specialty services
Warehousing & distribution
Customs clearance / brokerage
INFORMATION ON SHIPPING RATES & DESTINATIONS