Caesars Int'l Travel Offline
Caesars Int'l Travel Co. W.L..L.
Caesars Int'l Travel Co W.L.L, a division of Caesars Travel Group started its operations on 31st July 2005 and eventually established an airline consortium. Today Caesars Int'l Travel Co represents world's prominent airlines in Kuwait as both Online and Offline setup's.  Experience and expertise in the airline industry has sustained its growth and in tandem with a strategic expansion plan, the company is looking forward to add more airline representations and also to convert our Offline to Online representations.


China Southern Airlines   is an airline headquartered in Bajyun District, Guangzhou, Guangzhou province, Peoples Republic of China. It is the world's fifth largest airline measured by passengers carried and Asia's largest airline in terms of both fleet size and passengers carried. China Southern Airlines is committed to putting the customer first and dedicated to exceeding its customer's expectations by offering reliable, on-time and convenient quality customer service.

Kenya Airways   is established in January 1977  following the breakup of the East African Community and subsequent disbanding of the jointly-owned East African Airways.  It is the flag carrier and the largest airline of Kenya. Kenya Airways is widely considered as the leading Sub-Saharan operators. The carrier became a full member of Sky Team in June 2010, and is also a member of the African Association since 1977.

IndiGo is built for people with things to do, places to be, people to see – who don't want to waste time, money or energy in the process. Indigo  focus on keeping costs low and a high frequency of flights while striving to fulfill our simple brand message of providing "low fares, on-time flights and a hassle-free experience" to our passengers. Indigo commenced its operations in August 2006 with a single aircraft, and have grown our fleet to 109 aircraft. We have a young fleet and the average age of our aircraft was 4.6 years.

Nepal Airlines  ( formerly known as Royal Nepal Airline ) is the flag carrier of Nepal. Its mail base is Tribhuvan International Airport, Katmandu. The airline was established in 1958 as Royal Nepal Airline Corporation (RNAC) to be Nepal's first airline. Presently, the airline operates a fleet of seven aircraft and flies to 39 destinations and seven of which are international.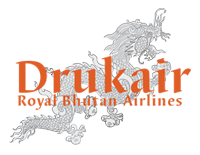 Drukair is a Royal Government of Bhutan Owned Airline run by the Investment Wing, Druk Holding and Investments. The national Airline of the Kingdom of Bhutan operates a schedule network within the South Asian region from its Head Quarters at Paro, a picturesque Valley in Western Bhutan. The Capital, Thimphu is 60 Minutes drive away. Drukair Royal Bhutan Airlines operates flight services to 5 countries and 10 international destinations operating from Paro International Airport as its hub. Within Bhutan we offer domestic services to Bumthang and Trashigang.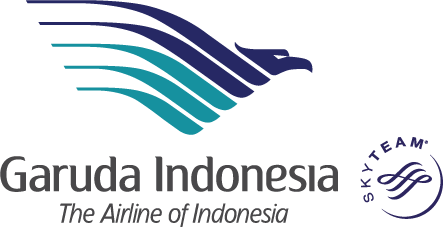 PT Garuda Indonesia publicly known as Garuda Indonesia, is the flag carrier of Indonesia. The airline flies to number of destinations in Southeast Asia , Europe and Australia. In 2014, the airline became one of seven airlines to earn the prestigious 5 star rating from Skytrax. In May 2010, the airlines was named as World's Most Improved Airline by Skytrax , during 2010 World Airline Awards in Hamburg. Garuda Indonesia is a Sky Team Member (On 23 November 2010, Garuda Indonesia signed an agreement to join Sky Team. The airline became the 20th member of the alliance on 5 March 2014).

Saffron Aviation (Pvt) Ltd. which manages Cinnamon Air is a joint venture between John Keells Holdings PLC (JKH), MMBL Leisure Holdings (Pvt) Ltd., and Phoenix Ventures Limited. Filling the need for a fast and efficient air taxi service that operates Sri Lanka domestic flights, we offer a convenient link from the island's main Bandaranaike International Airport (BIA) to some of the most exotic locations in the country.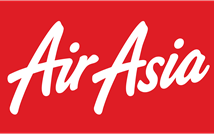 AirAsia Berhad is a Malaysian low-cost airline headquartered near Kuala Lumpur, Malaysia. It was the largest airline in Malaysia in fleet size and destinations, the largest low-cost airline in the Southeast Asia. AirAsia group operates scheduled domestic and international flights to 100 destinations spanning 22 countries.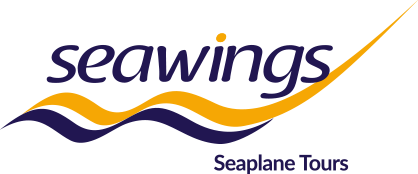 Seawings LLC is a seaplane tour operator, based in Dubai, United Arab Emirates (UAE). It was launched in 2007 with the idea of creating a new and unique aerial sightseeing excursion across UAE's dramatic skyline and stunning landscape.  The Seawings fleet consists of three Cessna 208 Caravan Seaplanes which take off from its operating bases, located in convenient parts of Dubai. Seawings provides aerial tours and packages to destinations such as Dubai, Abu Dhabi, Ras Al Khaimah, and Fujairah. Its services include scenic flights, customized excursions, MICE/corporate packages and exclusive aircraft charters to over 20 destinations within the UAE, providing complete travel solution across the region.
"Customer's perception is our reality. We believe that a satisfied customer is the best business strategy for us" –  Siju
Mr. Siju Plathottam
Sales Manager