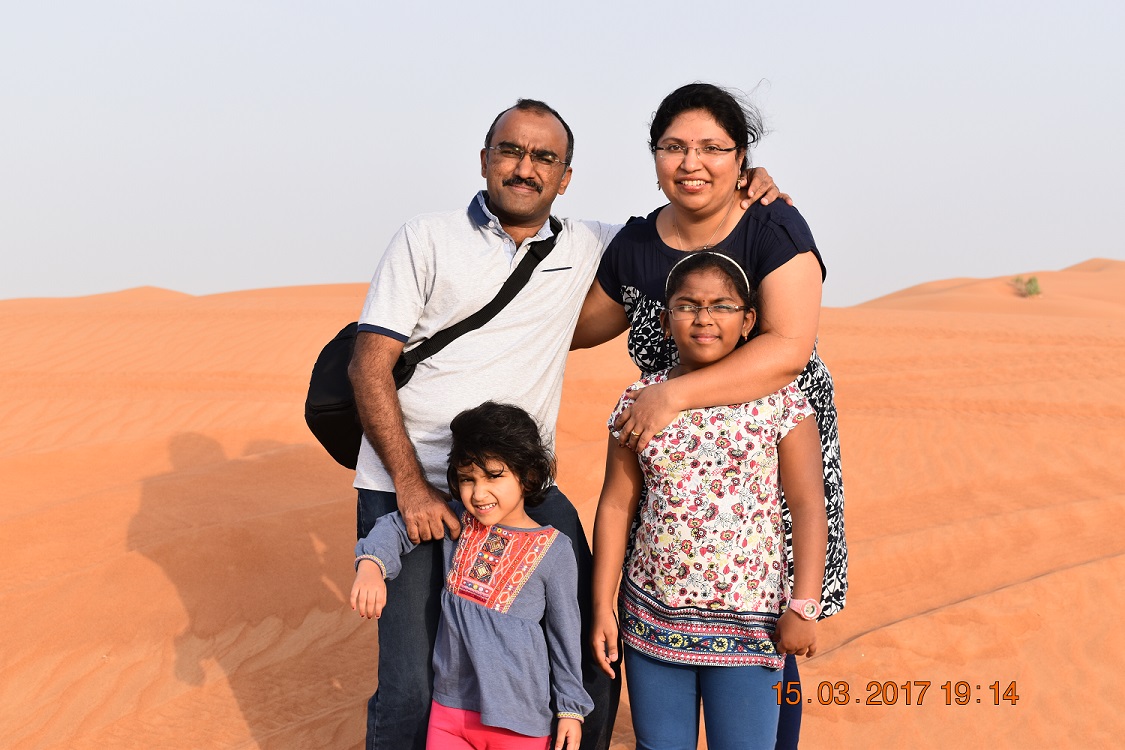 Dear Mr. Anson,
Thanks much for making our first ever trip memorable.  The package for Dubai was very comfortable, well coordinated right from Kuwait.
The accommodation at Milestone Hotel Apartment was very good – located at Bur Dubai, the near by Indian Hotels and shops made the things much easy for us.
Each and every local trips were well organised – whether it be Dhow Cruise or Desert Safari or Burj Khalifa, and so on.  We didn't feel alien anywhere.  Timings were well coordinated.
Looking forward for many more package trips in near future.
Special thanks to Mr. Raghuram Bhat for coordinating our flights and also constantly being in touch till we returned back.
Over all it was very economical, comfortable  and well coordinated package.
Thanks once again.
Regards,
Mallikarjuna
Comments are closed.