Holidays Division Management
Everyone enjoys going on a holiday. The chance to liberate you from daily routine and chores is a huge driving force. Holidays also allow that rare opportunity to 'stop and stare' and therefore to find a bit of peace in the noisy world we often inhabit. A trip away would be about as heavenly as winning the lottery, but who has the time, right? Well it looks like you better clear some space because experts are now saying that regular holidays are a vital necessity, not a luxury. The unfortunate thing is that today's workaholic climate makes many of us feel guilty, weak or bad for taking the downtime that's owed to us.
Knowing these philosophies, Caesars Holidays started in 1998, initially to cater to the in-house requirements but eventually, it has become a retailer among the travel trade as the demands were increasing beyond our expected limits.  Over the years, we could develop a confidence among our valued clients. Gradually,
we started stretching our wings to represent international brands under our infrastructure.  At this moment in time, we are proud to represent the world's leading tour operators, Cox & Kings, Trade Winds, SIA Holidays, Star Cruises and Norwegian Cruises.
Travelling with a big-name tour operator doesn't necessarily guarantee you a great holiday, according to the results of a research survey – This was the pulse behind us to explore the possibilities of devoting our professionalism in developing Caesars Holidays as the passenger's choice.  At the moment, we have the platform to offer diversified holiday packages to our clients. More over, our branded packages are also an additional attraction which is of world standards.
Today, we are at your service from various locations, City, Salmiya, Farwaniya and Jaleeb and more locations are in the pipeline.  Our staff is at your complete disposal for any services for your optimum satisfaction. We promise to continue to pursue the path of innovation on all fronts, including in our business model of offering the best and reliable services in order to ensure the maximum confidence among our customers and you, as our trusted client, please guide us the best way how we can deliver it better.
Continue to support us and as always, we are at your door step to offer you a safe and memorable holiday.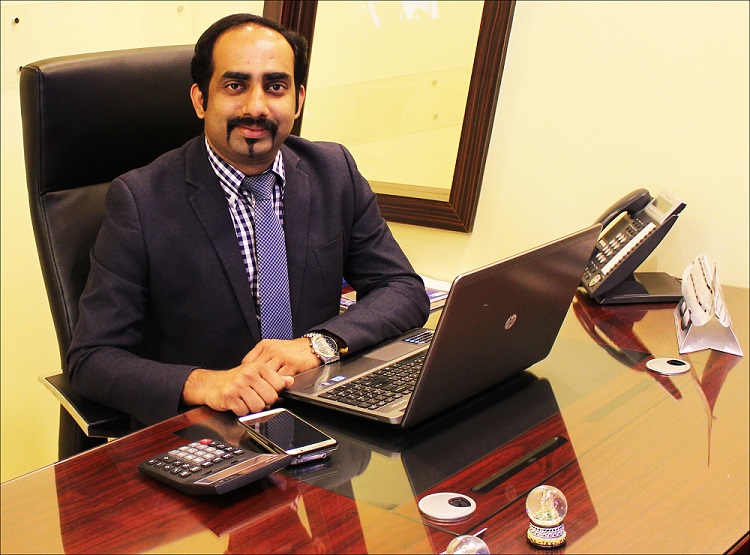 "We believe referrals are our key for good business, so that we are trying our level best to make our customer happy in all means" – Thomas
Thomas Sebastian
Business Development Manager