Everyone enjoys going on a holiday, and the thought of liberating from daily routine and go on a relaxing holiday is more like a dream come true. Holidays also allow that rare opportunity to unwind, rejuvenate, and find peace of mind from the noisy world we often inhabit. A trip away would be about as heavenly as winning the lottery, but the unfortunate fact is that today's monotonous lifestyle makes many of the people stick to a routine without even thinking that they need also need some time for themselves.  Well, it looks like you better find some time for a relaxing holiday, because experts are now saying that regular holidays are a necessity and not a luxury.
Knowing these philosophies, Caesars Holidays started in 1998, initially to cater to the in-house requirements but eventually became a retailer among the travel trade as the demands were increasing beyond our expected limits. Over the years, we could build more confidence among our valued clients, and gradually we started stretching our wings to represent international brands under our infrastructure.  At this moment in time, we are proud to represent the world's leading tour operators, Cox & Kings, Trade Winds, SIA Holidays, Star Cruises, Norwegian Cruises and MSC Cruises.
According to the results of a survey, a big tour operator doesn't necessarily guarantee you a great holiday, but the knowledge and expertise of a team planning your holiday can certainly assure you that, and this was the thought behind building a team of leisure travel experts to develop Caesars Holidays, which is today a preferred choice for holiday travelers.  At the moment, we have the platform to offer diversified holiday packages to our clients, and moreover our branded packages which are of international standards is also an additional attraction.
Today, we operate from various locations such as City office, Salmiya, Farwaniya and Jaleeb, and more offices are in the pipeline. Our team of holiday experts are at your complete disposal for any services, and we promise to pursue the path of innovation on all fronts, including in our business model of offering the best and reliable services to ensure total customer satisfaction.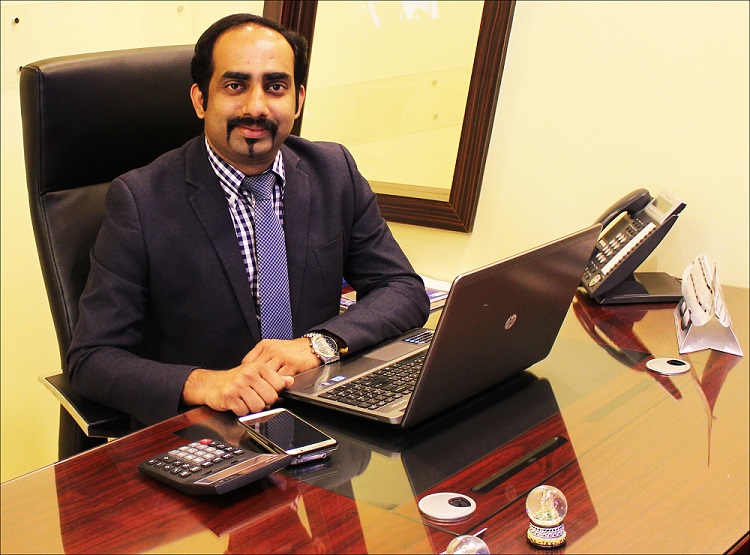 "We believe referrals are our key for good business, so that we are trying our level best to make our customer happy in all means" – Thomas
Thomas Sebastian
Manager – Caesars Holidays
Responsible for Management and Business Development for the entire leisure division